We are hiring! We are looking for a person with advanced skills on Dorico Music Software to work on our publishing projects.
On request: for any online sheet music order, get free access to a digital copy through the Newzik app (Web or iPad)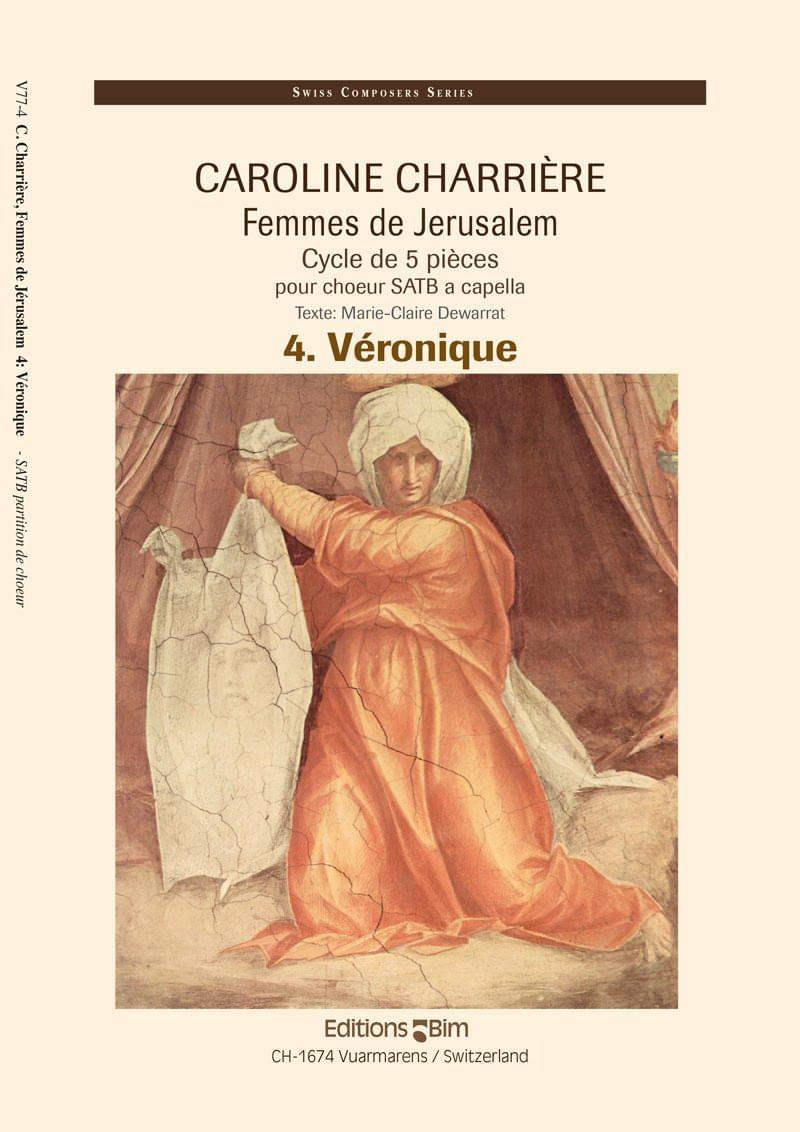 Caroline Charrière
Femmes de Jérusalem
4. Véronique
for mixed choir a cappella
intermediate
Duration: 5'50
Swiss Composers Series
V77-4 Choir score
CHF 4.50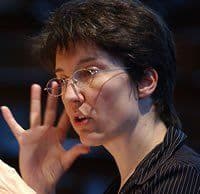 Caroline Charrière
(1960-2018)
Born 1960 in Fribourg (Switzerland), Caroline Charrière has accomplished flute studies at the Lausanne Conservatory (with Pierre Wavre) and completed them with Aurèle Nicolet and at the Royal Northern College of Music in Manchester (England). During the same time, she followed orchestration and composition studies with swiss composer Jean Balissat. She received also an orchestra conducting...
Read more
About Femmes de Jérusalem
Provoque contemporary resonances
Marie-Claire Dewarrat has choosen these women because they are the greatest "symbol bearers and the most dedicated to provoque contemporary resonances". The cycle includes five pieces: 1. Sarah, "the one who susurrates", 2. Maria, "the one who remains silent", 3. Maria of Magdala, "the beckoning one", 4. Veronica, "the witnessing one", 5. Martha, "the supplicator".
Product details
Composed

2006

Genre

contemporary

Published

2012

Publisher

Editions Bim

Text/Lyrics

Marie-Claire Dewarrat
Product downloads
Performances
April 14, 2017 | Meditation am Karfreitag | Luzern, Switzerland. Vokalensemble des Collegium Musicum, Pascal Mayer (conducting).