We are hiring! We are looking for a person with advanced skills on Dorico Music Software to work on our publishing projects.
On request: for any online sheet music order, get free access to a digital copy through the Newzik app (Web or iPad)
James Stamp
Supplemental Studies
To The Original Warm-Ups and Studies
for trumpet + mp3 accompaniments
easy / intermediate
English , French , German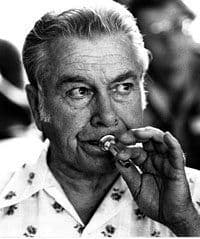 James Stamp
(1904-1985)
James Stamp has been a professional musician since the age of 16, starting in the famous Mayo Clinic Band at Rochester, Minnesota. After having played in different Minneapolis theatres, he was chosen to become First Trumpet at the Minneapolis Symphony Orchestra. He kept this position for 17 years and played under the greatest conductors (Eugen Ormandy, Dimitri Mitropoulos). In 1944, he went to...
Read more
About Supplemental Studies
The Supplemental Studies
Accompaniments available on SoundCloud
The philosophy of the Supplemental Studies, to which James Stamp agreed many years ago, was to fill in some of the blank pages of his legacy, to wit: to show his advanced scale exercises and some of his pedagogical "roots." One cannot do this without mentioning Max Schlossberg (1873-1936), whom many consider to be the father of the American school of trumpet playing, and who had a great influence on James Stamp's work.

James Stamp was a student of professor Schlossberg, and he used, especially during his formative years as a teacher, some of Schlossberg's original unpublished materials in his work.
This book is a supplement to the original James Stamp Warm-Ups and Studies, and all of James Stamp's concepts and instructions presented in the original volume should apply to these studies as if they were included in this book.

Product details
Instrumentation

mp3 accompaniment in Bb and C

Composed

2009

Published

2009

Pages

49

Publisher

Editions Bim
Product downloads