On request: for any online sheet music order, get free access to a digital copy through the Newzik app (Web or iPad)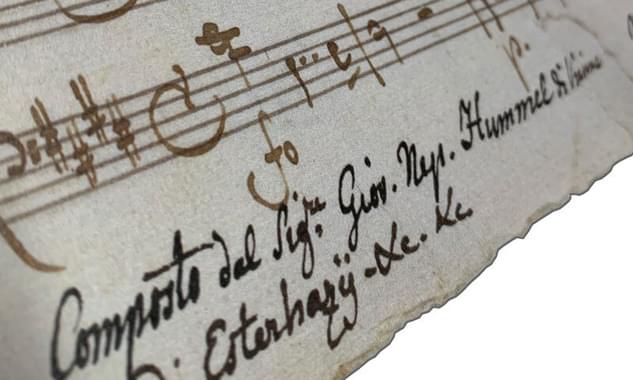 It's like holding a piece of music history in our hands!
The Facsimile of Hummel's Trumpet Concerto
The colour facsimile of this classical work of the world trumpet repertoire is finally available, with its enigmatic annotations, its various inks, its astonishing cuts, as well as numerous musical borrowings from Hummel's contemporary colleagues...
First page of the manuscript of the Hummel Concerto The word "Concerto" in the title and the orchestral parts were written with ink no. 1, the words "a Tromba principale" in the title and the remark at the bottom of the page concerning the composer and his position with Prince Esterbázy with ink no. 2.